Restaurant & Quilla, menu
– Potatoes and Seaweed Salad (sea lettuce, wakame, salicornia, prawn, smoked tuna, olives, potatoes, garlic and oil dressing with manzanilla sherry wine)
– House tuna pie with toasties
– Cod liver with toasties
– Mussels from Galicia in their own juice (6ud./12ud.)
– Iberian 100% bellota ham from Huelva (100g.)
– Wagyu carpaccio with coated cheese and basil oil (Burgos)
– Crispy salmon and cod with avocado hummus
– Cup of "puchero" broth
– Mixed vegetable grill (peppers, onions, courgette, aubergine, tomato and mushrooms)
– Coquinas (small clams) from the Bay of Cadiz with Sherry wine (250 g)
– Prawn and salicornia croquettes (6/12 un.)
– Scrambled eggs with seafood: mussels, seaweed, eggs, brandy and fish broth
– Barquillas of iberian pork lagarto: strips of acorn-fed pork,served with wheat pancakes, guacamole, tomato, cream of local goat's cheese and crunchy leek (2 un.)
– Del Mar: Prawns, sea lettuce, smoked tuna and cherry tomato
– Catalina: Tomatoes, confit of cod, avocado, cheese, dill oil and gherkins
-Vegetarian: Mixed leaves, lamb's lettuce, tomatoes, roasted peppers andonions, red onions and pesto dressing with croutons
– Atlantic: marinated tuna and cod, samphire in soy and oil dressing,beetroot, red onion confit, beetroot vinaigrette and seafood cream
– Caleta: salmon, samphire, lettuce, ginger, soy sauce, cherry tomatoes and fried wakame
– Balneario: red tuna and salmon poke, rice, avocado, mango, wakame, cucumber, onion and red curry cream.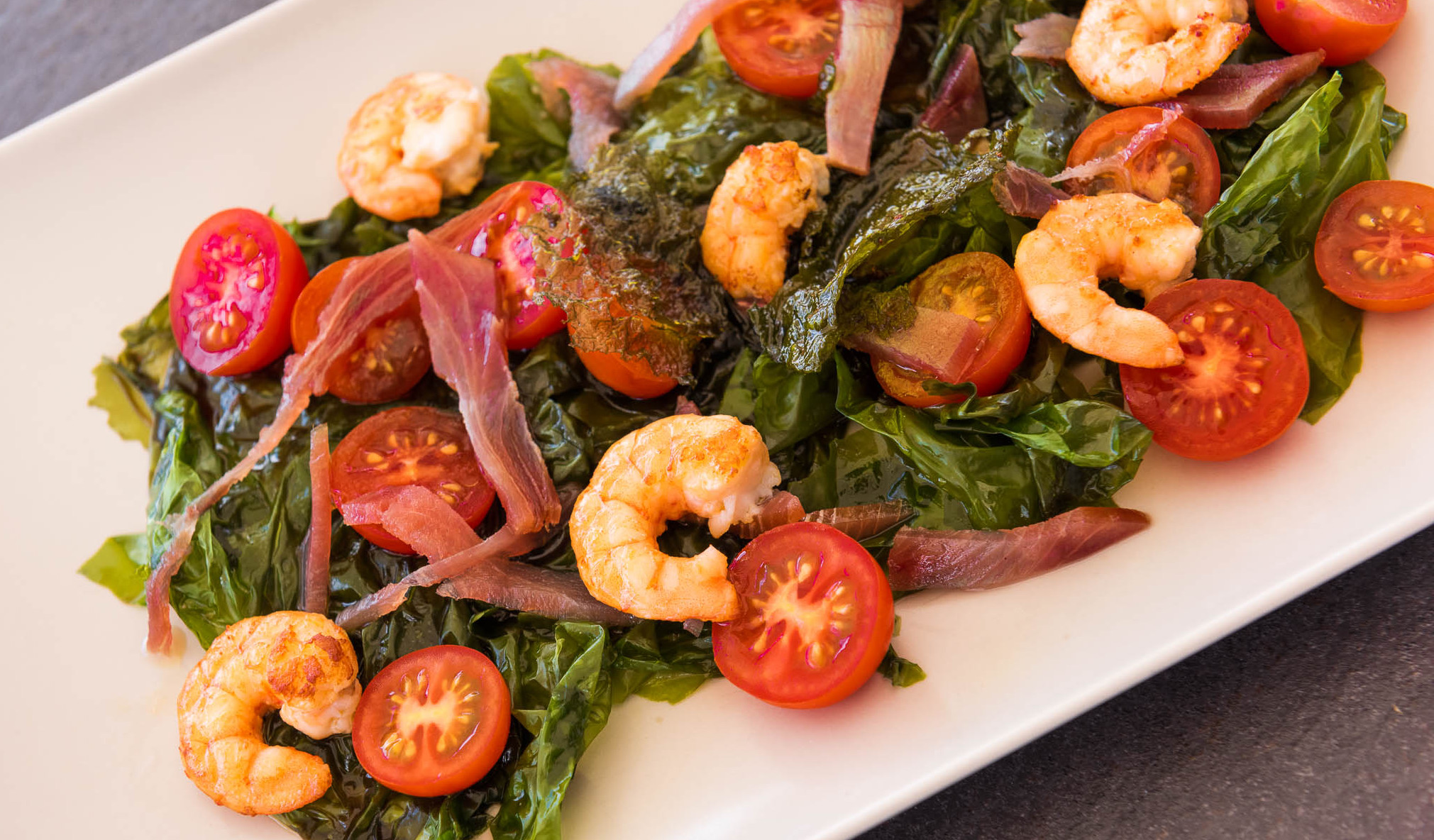 Heifer meat (cow aged 18 months – 3 years) 20-30 min.
– Special: 200 gr. heifer meat serrano ham, manchego cheese and mushroom
– Cádiz: 260 gr. of Retinto beef, crispy Iberian pork and chicharron, Payoyo cheese cream and Oloroso (Sherry wine) sauce and onion
*All our burgers are served with lettuce, tomato and homemade fries.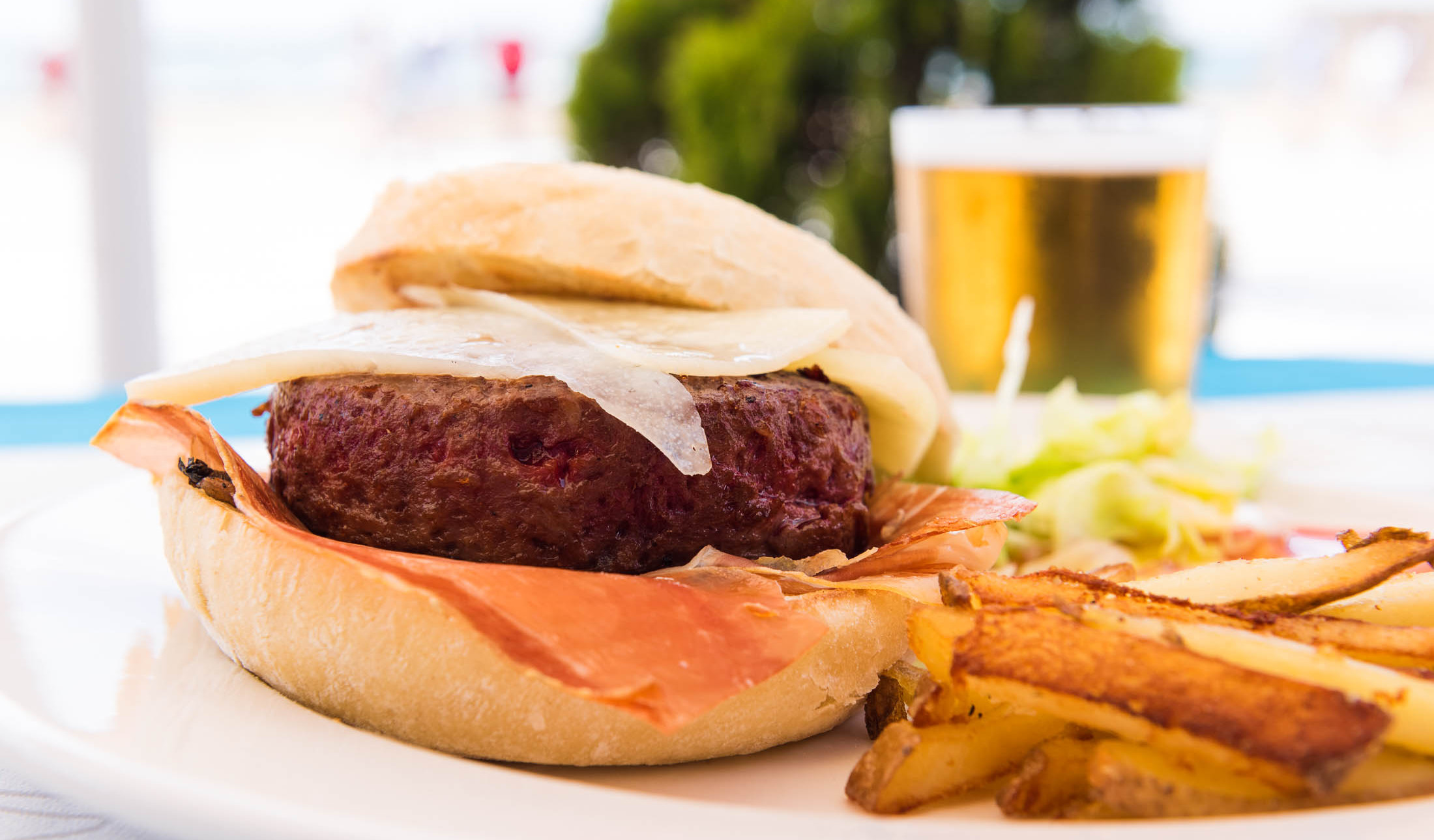 Minimum 2 people and 30 min.
– Seafood rice price per person
– Black rice with cuttlefish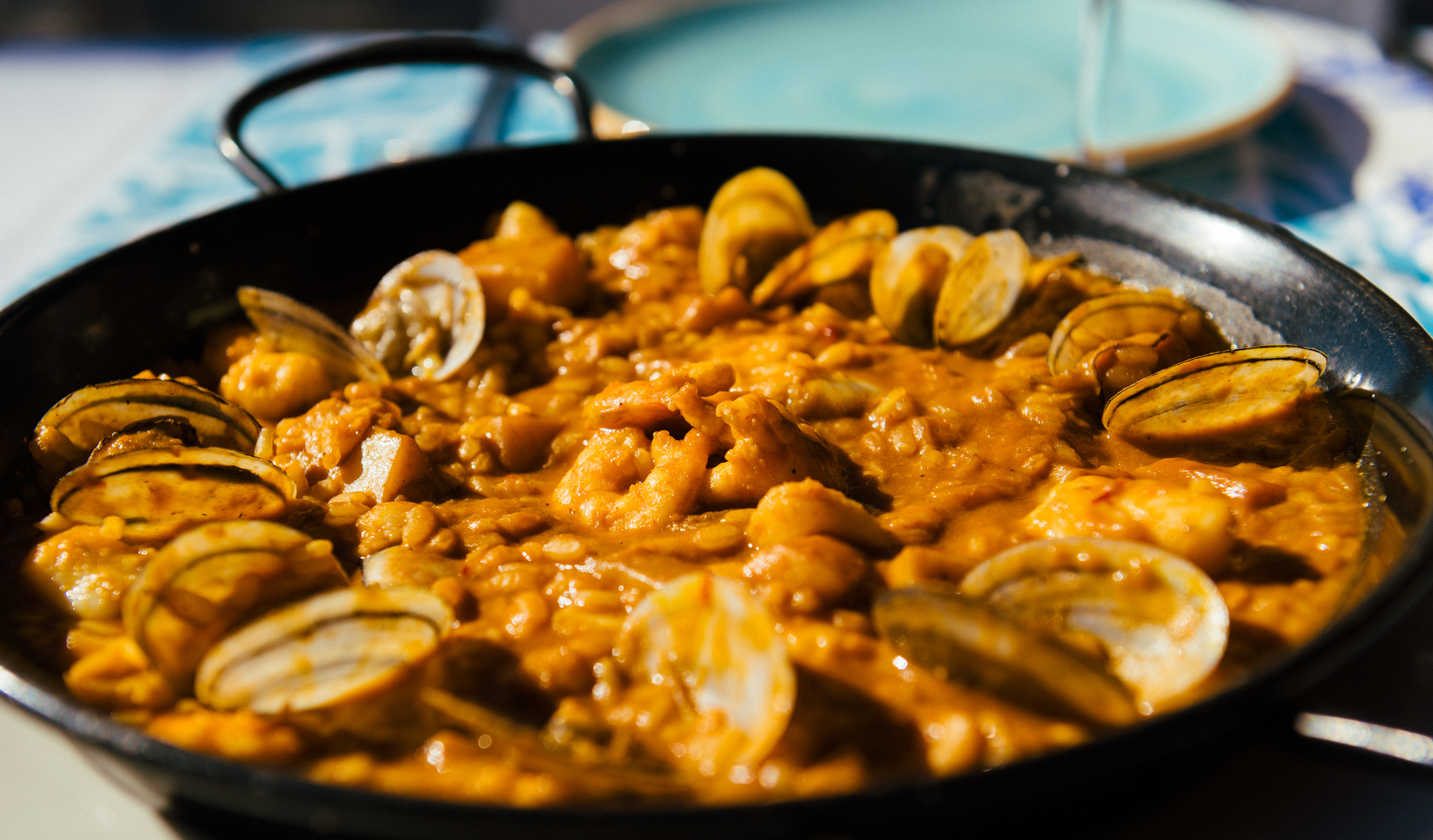 – Candied cod with gratiéed garlic mayonnaise on a algae velouté
– Premium cod loin (grilled) with crispy leeks on a bed of hummus
– Salmon fillet with vodka teriyaki sauce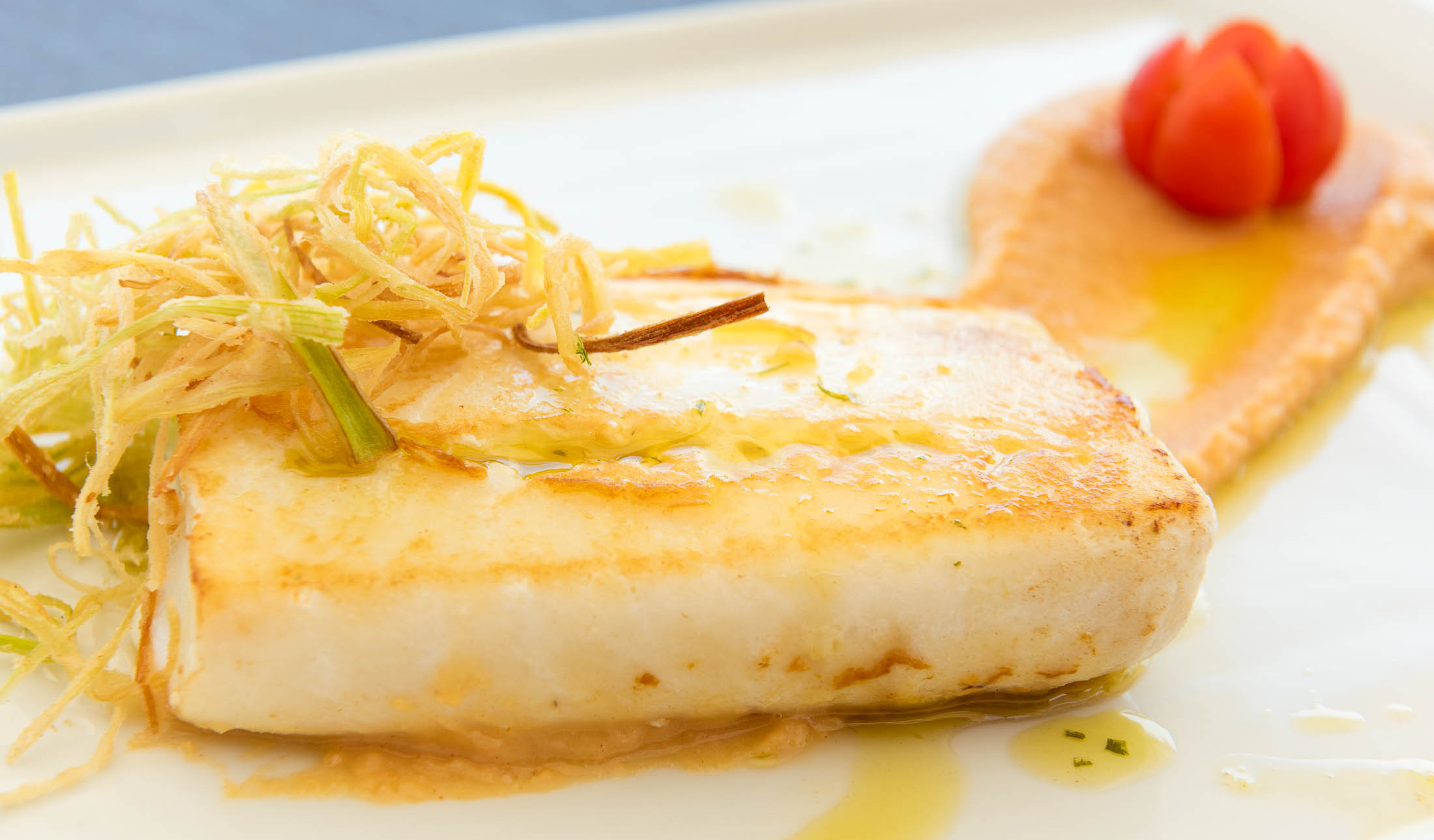 – Grilled ventresca / ith Sherry wine & coquinas of Cádiz (small clams)
– Grilled tarantelo / ith Sherry wine & coquinas of Cádiz (small clams)
– Tataki
– Sashimi
– Carpaccio
– Tartar with avocado cream and tomato jelly
– Grilled tuna loin ingots with clam and cava sauce
– Rubia Gallega Beef entrecote (300 -350 g.)
– Acorn-fed Iberian Pork Belly (Guijuelo-Salamanca)
– Acorn-fed Iberian Pork Lagarto (Guijuelo-Salamanca)
*All meats are served with homemade potatoes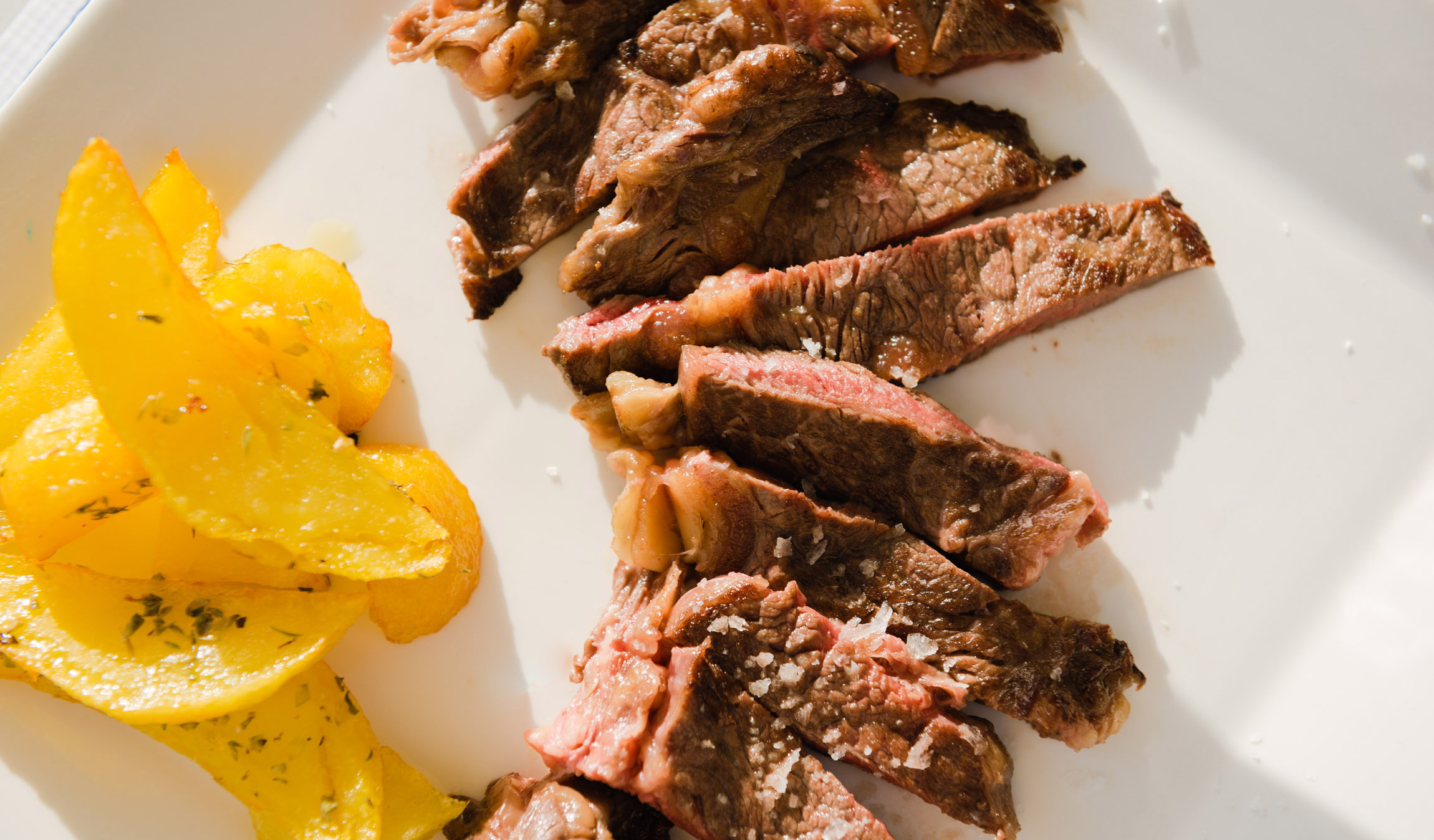 – Bizmojito (mojito ice cream on mint cake and lime jelly)
– Fruit semifreddo
– Chocolate Coulant / with ice-cream
– Homemade cheesecake
– Homemade carrot pie
– Two scoops ice cream with cream and chocolate syrup
– Daily Special Dessert
*Selected home-made ice-cream, ask for the available flavours